SPSS (.sav) to CSV converter
Select your spss or sav file and we will convert it to a CSV file instantly for you.
Or sign up to AddMaple and get an instant explorable summary of your data file
How it works
*.sav* is the file format used by SPSS. It is a common way of storing large survey results. However it is a not a standard format and can't be read by a lot of software.
Our online tool will convert .sav files into CSV files in seconds. CSV is a simple open format that can be read by many different software packages, including Google Sheets and Microsoft Excel.
To convert your file, click the button above and select a ".sav" or ".spss" file. We will then convert it to a CSV file which you can analyse in AddMaple or download to your computer.
How does AddMaple convert your SPSS files?
Your file will be securely sent to our servers to be converted instantly. Please note, your file is not saved on our servers, it is converted and sent back to your browser.
What is AddMaple?
AddMaple is an online tool that turns your raw data into explorable charts. No preparation required.
All columns are automatically visualized, categorized and summarized
Numeric columns are detected, calculated and grouped into ranges
Automated analysis of "all that apply" multi-select questions
Easy to use multi-level pivot tool
Intuitive filters
Easy chart creation and sharing
Export to CSV
AI generated summaries of free text columns
Publish explorable reports (with password protection options)
Your data stays on your system, ensuring privacy and speed

Try our other tools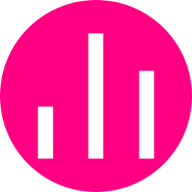 Loading...